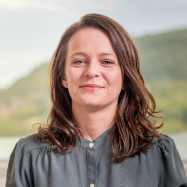 VP Operations
1-514-316-2114
Emma is a lawyer and member of the Quebec Bar since 2008. In private practice, she represented clients before the Quebec and Federal Courts in civil and commercial litigations and provided legal advice within the context of their business relationships.
While undertaking additional studies in Business and IT Law, Emma began her career at Lexum. Having developed her expertise of Lexum's systems for over 9 years, she now leads the company's customer success. She works diligently to ensure that clients and users make the most of Lexum's products and services.
Emma studied at the University of Montreal and the University of Namur, Belgium. She recently completed an Executive MBA with a double diploma from ESG UQAM and Université Paris-Dauphine, France.
Articles written by Emma Elliott
http://www.isaet.org/images/extraimages/EPH0717005%20formatted.pdf The purpose of the survey is to evaluate whether or not urban Canadians are ready for the digital afterlife. An online survey composed of twenty-one (21) questions was conducted to establish 1) digital assets awareness, 2) digital afterlife awareness and 3) digital afterlife preparedness. Results were obtained thanks to descriptive... Read more
https://link.springer.com/article/10.1007%2Fs10660-015-9186-3 This article discusses the legal requirements which must be taken into account in providing public online services to individuals with a low level of literacy. It will focus on two aspects: the accessibility and usability of these services. The authors propose a twofold theoretical analysis based on two issues raised by government objectives... Read more