Lexum is pleased to announce its latest version of Decisia: Decisia 6.2.
Here's what's new:
Enhanced Integration with Qweri
For Decisia clients with collections dedicated to Qweri – Lexum's powerful document viewer for large, complex documents – Decisia 6.2 introduces the capacity to fully embed Qweri into Decisia. Thanks to uniform metadata and breadcrumb display, among other things, this enhancement makes for a more seamless user experience. For those who also use Lexbox – Lexum's online legal research workspace – Decisia 6.2 comes with the added benefit of enriched functionalities for documents hosted by Qweri.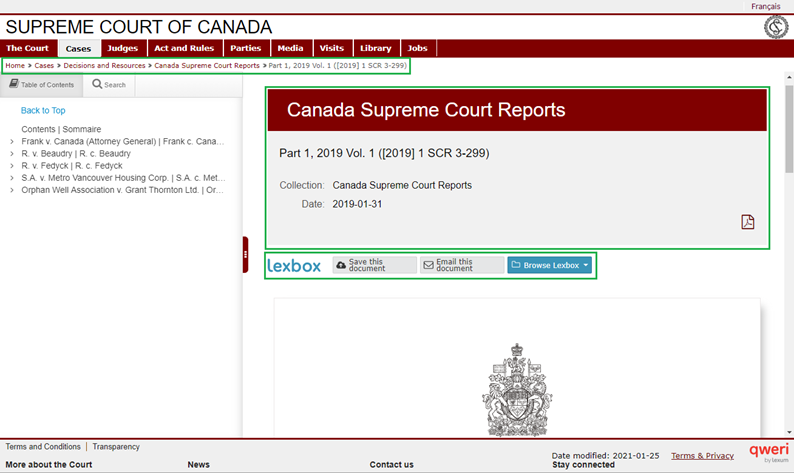 If you'd like more information, we invite you to contact us.
Simplified Management of PDFs
What determines if a PDF published as the original in Decisia is displayed within the body of the HTML page, or instead generates a "Click here to download PDF version" link?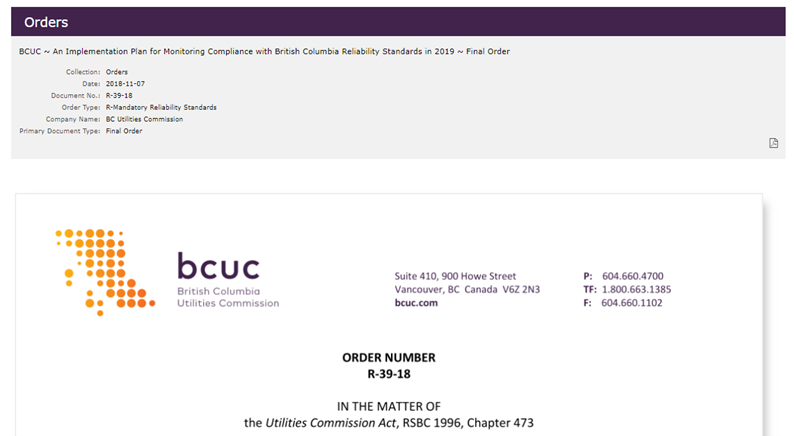 vs.
With Decisia 6.2, the answer is simple: the number of pages of the PDF file.
Original PDFs of 50 pages or less will now automatically be displayed inline the HTML. PDFs of more than 50 pages will generate a download link.
More Flexible Report Citation Field
Decisia's report citation field used to only support the format: [2019] 1 SCR 3 i.e. a year, a report identifier and a number, given to a document included in a printed report.
This field no longer requires the use of a year. In other words, it now also supports the format: 150 N.M. 1
Navigation via the report citation tab has been upgraded accordingly, making it possible to navigate your content by volume number.