Lexum is pleased to announce its latest version of Lexbox: Lexbox 2.2. Here's what's new:
Lexbox Icons Directly Accessible Next to Every Search Item
Every search result on a Lexbox supported site now comes with integrated Lexbox features, making it even easier to organize your legal research.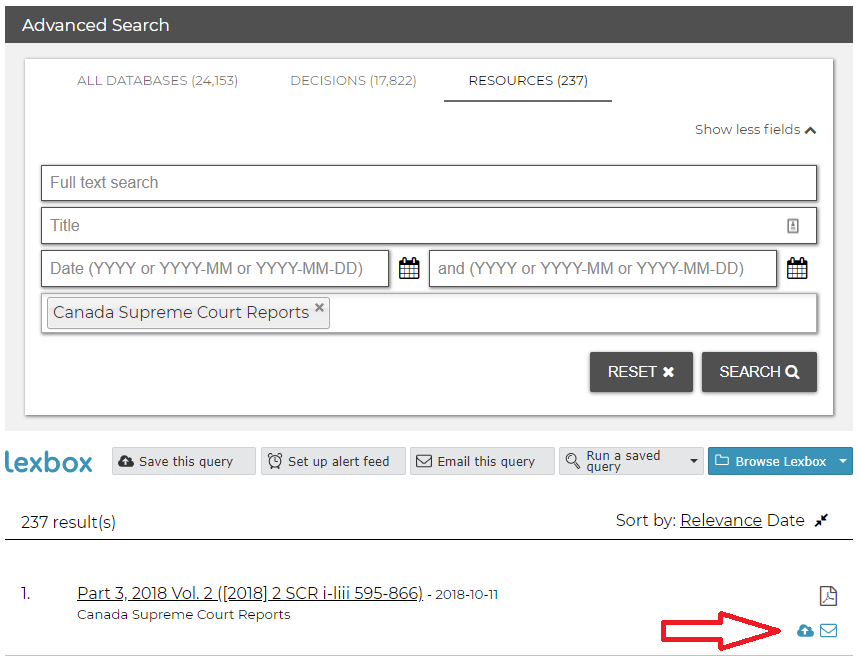 New Bookmarks
With Lexbox 2.2, you can now save links pointing to any sites of interest with the "New Bookmark" feature. This button is located at the bottom of the user interface of your Lexbox account.

You need only to provide the URL and a name to add a bookmark to any site that is not otherwise supported by Lexbox in your Lexbox legal search space.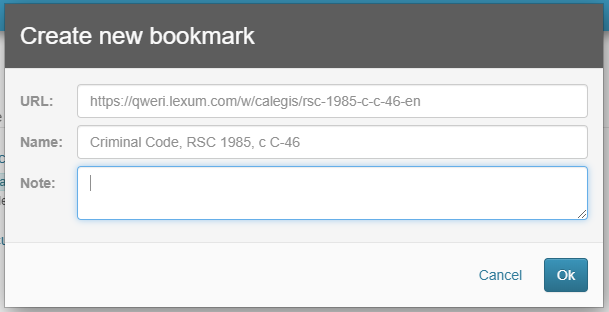 Refreshed Login Page
The Lexbox login page is just as simple to use, but its look has been reinvigorated.