Lexum is pleased to announce its latest version of Lexbox: Lexbox 3.6. Here's what's new:
Saving/Emailing Sections of Legislation
You'll now find "Save this section" and "Email this section" options in the section tools displayed in CanLII's legislation.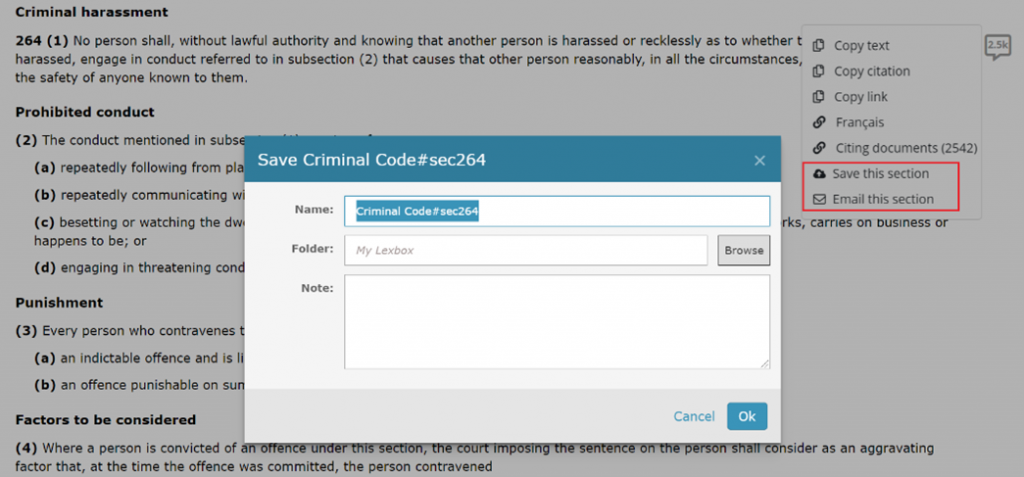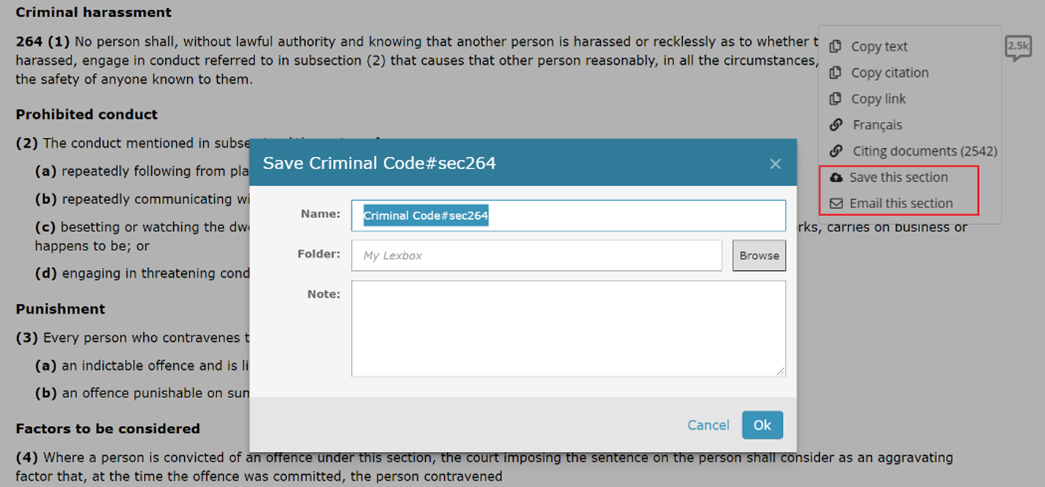 Visible Discussion Intensity
For alert feeds pertaining to case noteup searches, you'll now notice CanLII's jalapeño emojis – indicators of how intensely an alert feed result discusses  cited case – displayed on an alert feed's individual page.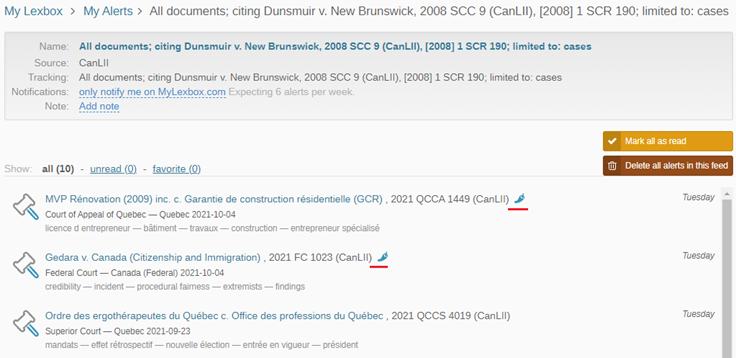 Easier Navigation back to Source Website
Thanks to quick links now included in the Lexbox user menu, you can easily navigate back to CanLII or the Supreme Court of Canada's Decisions and Resources.

Time Zone Sensitivity
The dates and times displayed by Lexbox are now sensitive to your location.
Pacific Time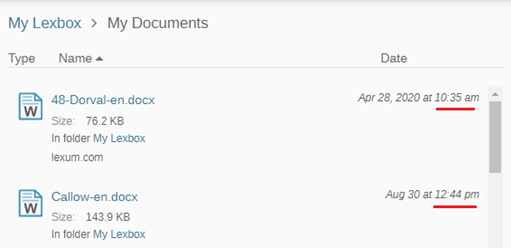 Eastern Time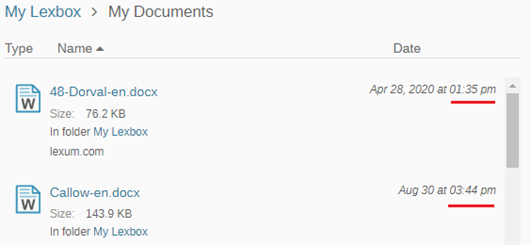 Improved Display of Alert Feed Notes
Notes added to an alert feed are now displayed on the alert feed's individual page for ease of consultation.