This blog post is the first of a series of five addressing the question: how far can legal information providers go by building upon Word files? This content is part of a paper to be presented at the 2014 Law via the Internet Conference to be held in Cape Town from September 30th to October 1st. This first part goes back to the basics and look a the potential of Word templates and styles to improve legal information systems.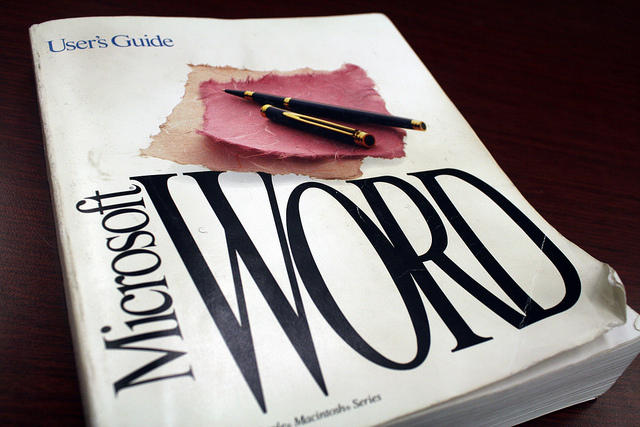 Although Word templates can dramatically ease the work of those in charge of drafting legal documents it is a fact of life that most people are still completely oblivious to their existence. Clicking on a ".dotx" (or ".dot") file opens a new Word document in which content and format are based on those of the ".dotx" file. If you edit and save it, you have to provide a new ".docx" filename. The content of the original template remains intact and can be used again to create other documents. Using the exact same template for all files of similar nature help ensure consistency of both content and style. It also speeds the drafting process by streamlining the creation of new files, saving data entry time and eliminating the bad habit of "cleaning" an old file to generate a new one. For all of these reasons, producers of legal information usually quickly recognize the benefits they can derive from adopting templates. The real challenge is to generate awareness among data providers.
Achieving this goal definitely requires some leg work, but also presents some opportunities. Obviously contacting sources individually with the objective of convincing them to improve their drafting techniques is time consuming, but you need to take into account that some of them will be ready to invest in such a venture in order to improve their efficiency. Over the years Lexum has completed several consultancy projects assisting judicial and regulatory institutions by developing personalized document templates and providing instruction on how to use them, as well as by training the clerical staff in charge of manipulating the files. Adding the funds generated by such projects to the internal efficiencies gained from getting consistent datasets creates a strong case for investing energy in this direction.
Moreover, while enabling sources to produce uniform data is a great achievement in itself, getting them to produce structured data is even better. Since Microsoft Word is a word processing software, why not start by using words for this purpose? Simply adding labels in front of data fields creates conceptual tags that can be reused at a later stage. Labels are self-explanatory and have the added benefits of helping non-professional readers understand the content of legal documents. For instance the labels "Citation:", "Date:", "Docket:" and "Registry:" can all be inserted in the header of a template created for judicial decisions. In Canada, the Canadian Citation Committee's adoption of the guide entitled "The Preparation, Citation and Distribution of Canadian Decisions" has greatly contributed to standardizing the use of labels across jurisdictions, making it even easier for legal information providers to systematize extraction of metadata from the body of documents.
It is also possible to go even further by relying heavily on Word "styles". A style is a set of formatting parameters that can be applied to any part of a document that should be consistently formatted: headings, main paragraphs, quoted text, lists, etc. Besides ensuring consistency among similar data elements, styles also streamline the editing process. If a style is applied to all the main paragraphs of a document, for instance, the formatting of these paragraphs can be modified simply by changing their corresponding style. But most importantly for our purpose, applying a specific style to each label and data field creates a markup schema that is invisible to the eyes of the reader but very useful for parsing the file content afterward. Moreover, by tying the styles to the data fields directly in the file template, it becomes possible to make their usage almost seamless for clerical personnel. For example, when inserting a validated docket number for a court decision under "Docket: ######", a style titled "Decision docket" can be applied automatically to the "######" portion of the text.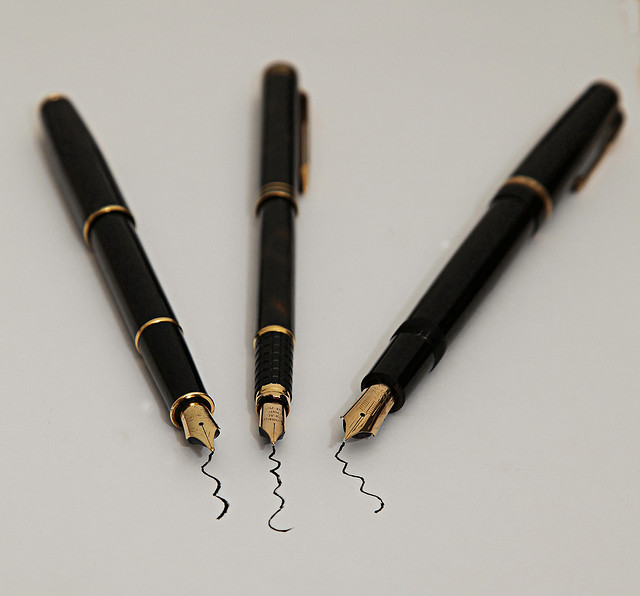 However, in the end, notwithstanding the level of sophistication of the template used, the one critical principle that legal information producers must remember is to avoid manual formatting. Manual formatting is a technique that involves using any strategy to increase or reduce spacing between certain lines or to align specific text, including multiple spaces and tab characters. This technique will yield good results when the document is printed with Word. However, when the document is opened with another word-processor application or converted into other formats such as HTML, the visual presentation may change dramatically, and for the worse. As tempting and intuitive as it may seem, manual formatting must generally be avoided. Instead the proper Word feature must be used whenever one exists. This includes for tables, numbering, footnotes and endnotes, headers and footers, and of course styles for paragraph alignment, indentation and spacing.
Publication of the e-Gray Book by the Judiciary of the Seychelles on the SeyLII website provides compelling evidences of the potential of Word templates for streamlining the editorial processes of legal information providers. Because the only available source for the laws of the Seychelles was in PDF format, Judiciary staff initially copy/pasted them from PDF into Word. Of course the resulting files were messy, with unaligned text and no distinction whatsoever between the levels of titles. In order to facilitate the formatting of the 80 or so legislative documents a simple Word template including styles for the first three levels of titles was developed and applied manually by the same staff. The use of keyboard shortcuts to apply styles quickly to corresponding titles and paragraphs made this task easier. Now that this work has been completed, the Judiciary of the Seychelles is in a position to manage legislative updates in the Word files themselves, enabling the ongoing consolidation that was badly needed in the first place.
Read the next blog post of this five part series: Converting Word Files for the Web.