Since 2018 Lexum has been supporting the online publishing of the New Mexico appellate reports, laws, and court rules by the New Mexico Compilation Commission (NMCC) on NMOneSource.com. Earlier this week the New Mexico Administrative Code (NMAC) was added to the material made available to the public on this website powered by Decisia, Qweri and Lexbox.
The NMAC is a consolidated work containing all administrative rules in force in the State of New Mexico. It is composed of 22 titles totalling over 25,000 pages. It is updated biweekly based on the State Register as published by the Administration Law Division of the New Mexico Commission on Public Records.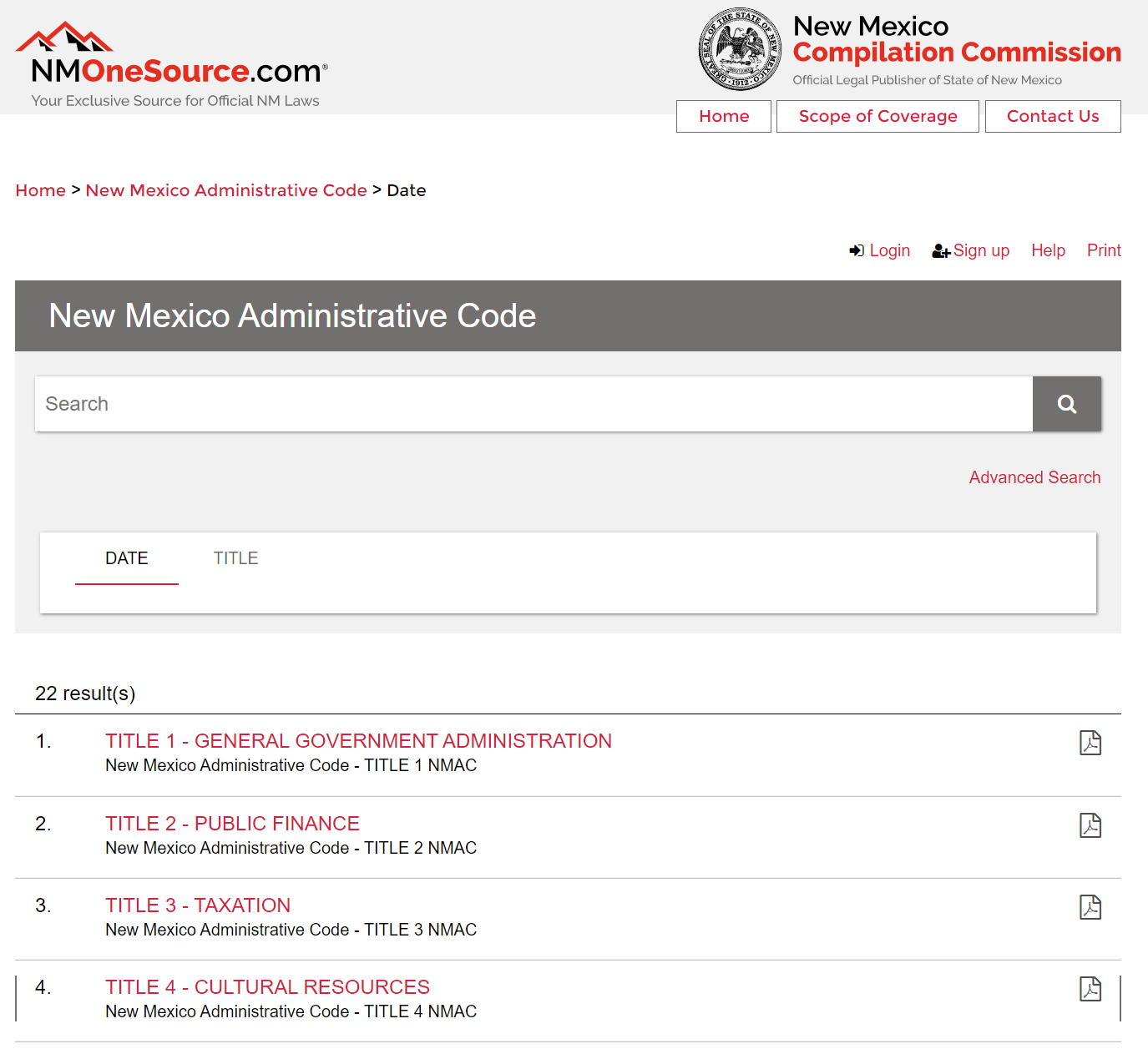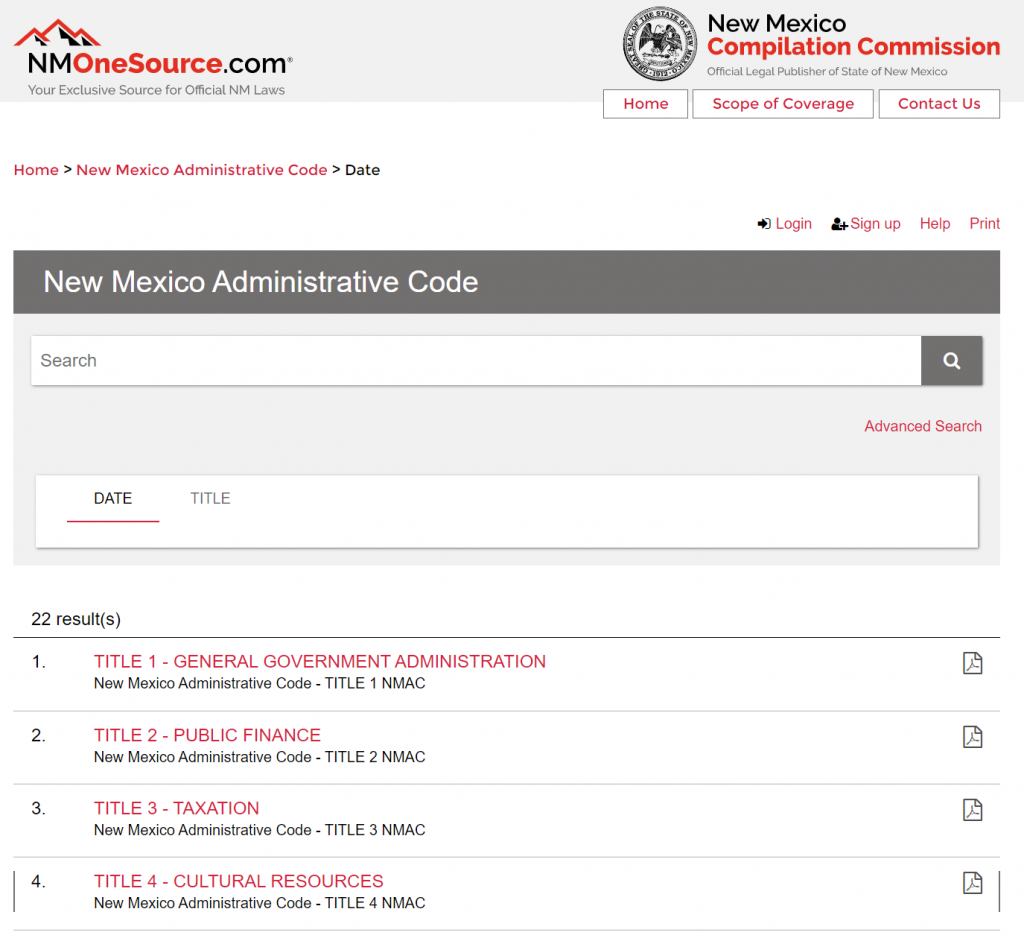 It can be browsed and searched from the NMOneSource homepage by selecting the corresponding collection or by using the system Advanced Search form.