Lexum is pleased to announce its latest version of Qweri: Qweri 3.2. Here's what's new:
Printing of Search Results
With Qweri 3.2, you can now print out your list of search results.
In the Search tab, just above your search results, you'll see a new option: Print results.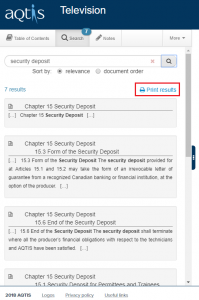 Simply click on this link and your list of search results will be generated. Using your browser's print functionality, you can either send the list to your printer or save it to PDF.