Lexum is pleased to announce its latest version of Qweri: Qweri 3.6.
Here's what's new:
SHARING OF NOTES ACTIVATION BY GROUP
For clients using Qweri's annotation feature in conjunction with groups, it is now possible to enable or disable the sharing of notes for each group.
You will find this feature in the Groups tab of your administrative interface. By selecting a group and checking the "Allows sharing of annotations" box, you allow users of this group to share their annotations with other members of the group.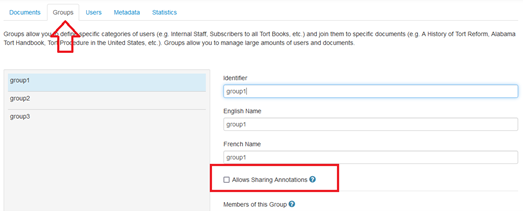 If you are interested in activating Qweri's annotation feature for your account, please contact us at your earliest convenience.