Since 2007, the Oregon State Bar Legal Publications program operates an online library of approximately 50 legal treatises and other resources called BarBooks. The collection includes a broad range of titles such as:
Oregon Constitutional Law
Oregon Rules of Professional Conduct Annotated
Oregon Uniform Jury Instructions
Oregon Civil Pleading and Litigation
Rights of Foreign Nationals
Since June 8th, BarBooks is fully powered by Qweri.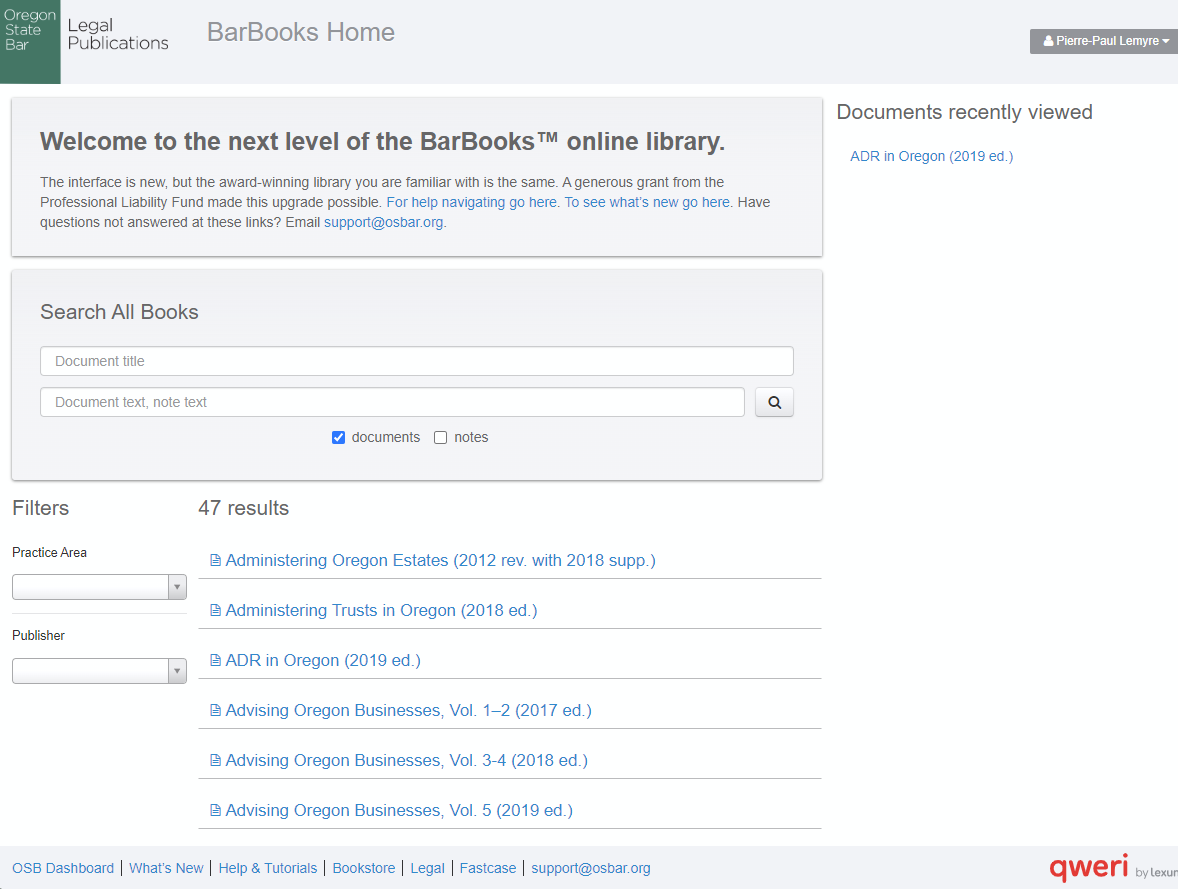 BarBooks is a member benefit for all active members of the Oregon State Bar thanks to the OSB Board of Governors, and the generous and continuing contribution of the Professional Liability Fund. Non-members and institutions can also get access for a modest fee.
Lexum is proud to support the online publishing of this important collection of continuing legal education material for the benefit of the Oregon legal practitioners.