On August 31st, the Social Security Tribunal (SST) of Canada launched a redesigned website to provide a more intuitive experience to its various stakeholders. Some of the new features include:
An intuitive layout, broken down by benefit type
Plain language throughout, including some infographics
The new decision search function powered by Decisia offers more options to help users target their searches and find the decisions. Decisia powers browsing by benefit type, recently published, and more. The SST made these changes based on the feedback it got from users.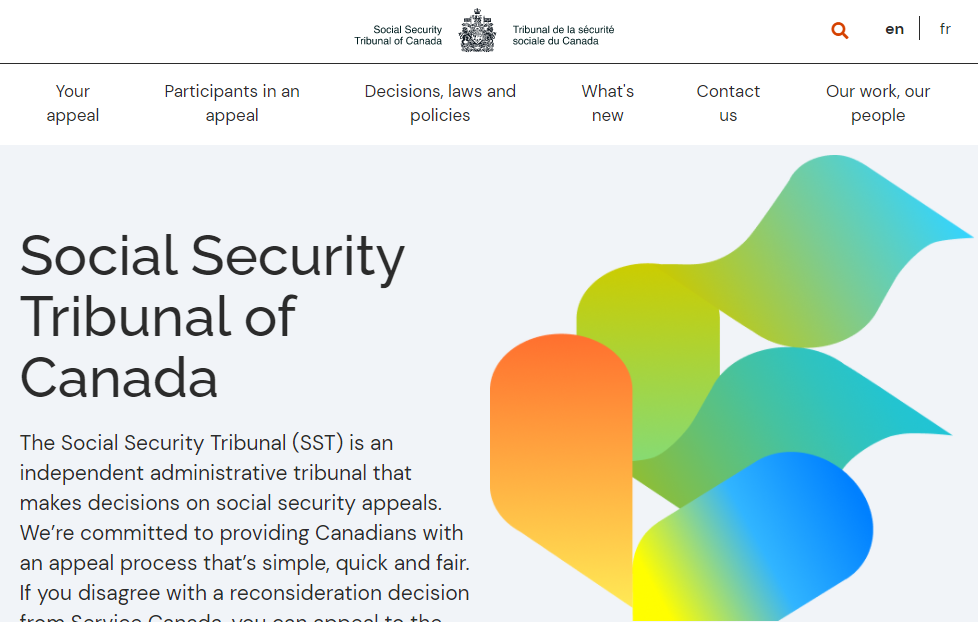 The SST is also publishing more decisions than it did before. In total, about 10,000 decisions issued by the SST since 2013 were imported by Lexum in accessible WCAG 2.0 compliant HTML. They include a selection of decisions from the General Division (which include all decisions appealed, those representatives of the issues the General Division hears, and decisions that might be of interest to the public), all decisions from the Appeal Division except those based on a written agreement, and all decisions reviewed by courts. Detailed statistics are made available about the published decisions. Moreover, users can now use Decisia to subscribe to a weekly email including a list of all new decisions posted.
The SST is an independent administrative tribunal that makes decisions on social security appeals. It hears appeals on Employment Insurance, Canada Pension Plan disability, Other Canada Pension Plan, and Old Age Security and Guaranteed Income Supplement.