Lexbox is not only available via a Google Chrome extension.  It is also directly available to users of CanLII and the SCC Judgments Website.  Here's a short help guide on using Lexbox with any browser:
Signing on
1 – You can sign into Lexbox from (1) the SCC judgments website (https://scc-csc.lexum.com/scc-csc/en/nav.do) or (2) CanLII (https://www.canlii.org/) using any browser.
The Lexbox menu will become visible when (1) you access a case or legislation or when (2) you've launched a search and are viewing a list of search results.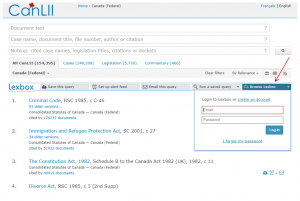 2 – Once you've logged into Lexbox, you'll see a drop-down menu with your username. This menu lets you access the Lexbox user interface or logout.
You'll also be notified of your new alerts.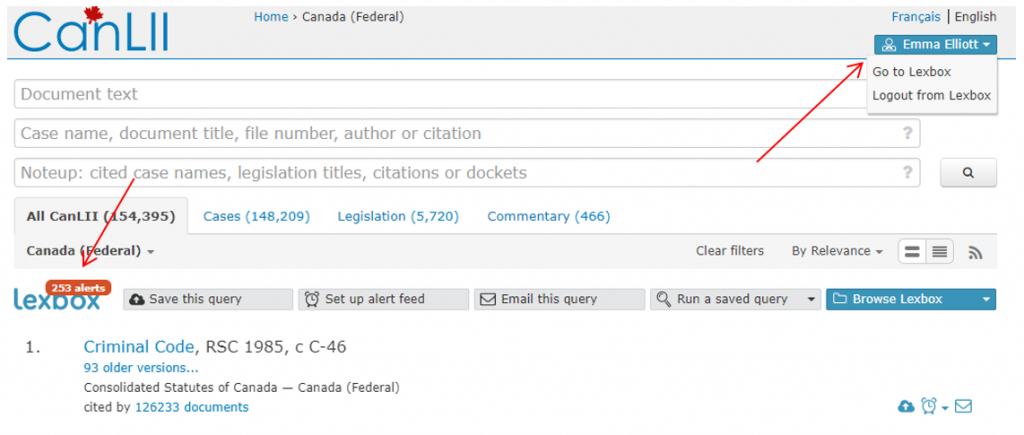 Using Lexbox's Features
3- What Lexbox features you'll see will depend on what website and content you're consulting. With CanLII:
legislation: Lexbox lets you save legislation, set up and amendment alert, set up a citation alert, and email to yourself or others;
cases: you can save a case, set up a citation alert and email a case to yourself or others with Lexbox;
searches: Lexbox allows you to save a search query, set up and alert feed, email a search to yourself or others, as well as run a saved query.
On the SCC judgments website, it is not possible to set up a citation alert for cases, and none of the legislation features are available as no legislation is published on the website.
All saved legislation, cases and searches, as well as associated alerts, can be accessed for later consultation in the Lexbox user interface.
Using the Lexbox User Interface
4- When accessing the Lexbox user interface, you'll land in My Lexbox, your Lexbox dashboard.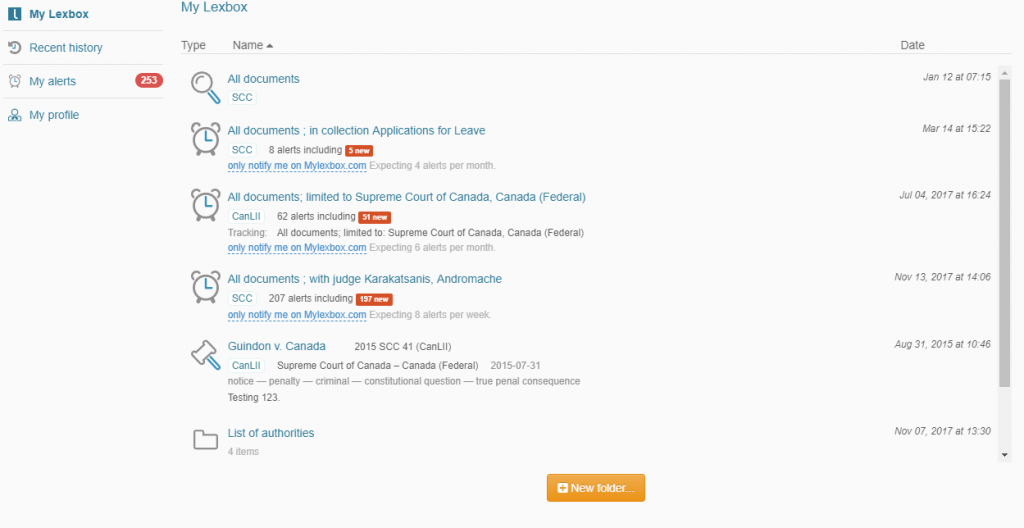 Here you can consult and organize 

 your:
searches: 
alerts: 
cases: 
legislation: 
5- In Recent history, access your latest searches and most recently consulted content.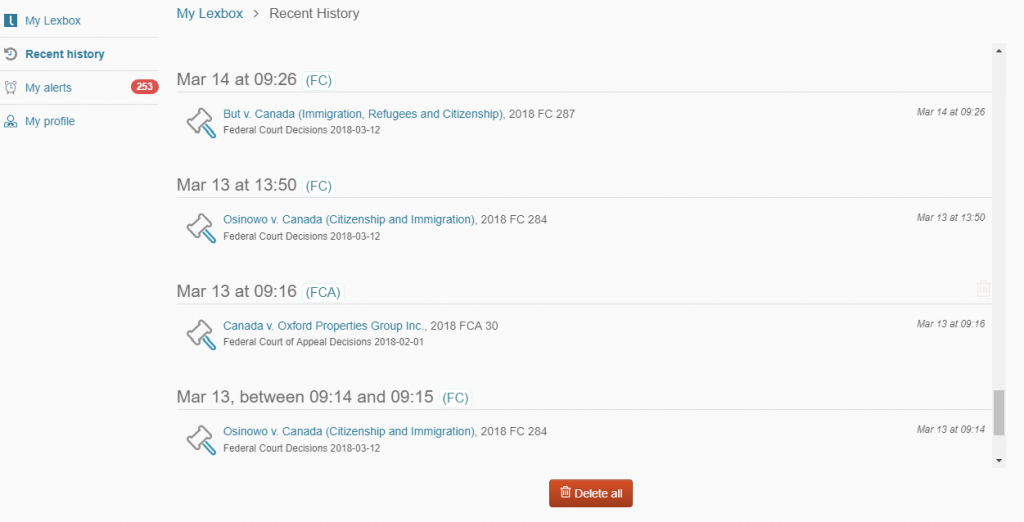 6- In My alerts, view all alert feeds in one location. You can choose to display all of your alerts or only those that are unread.
By default, you'll only receive alert notifications via Lexbox, though you can also choose to receive them by email (at most once a day or at most once a week).