Lexum is pleased to announce Qweri 1.11. Here's what's new:
Redesigned Dashboard
The Qweri Dashboard has been redesigned to provide a better user experience when browsing the entire knowledge base. Browsing and searching are now located on the left portion of the screen and occupy a larger area. A new sorting mechanism for multi-page lists of search results, as well as a new counter for hits per language (for multilingual accounts) are now available. Transition from recent notes to the document body is also made easier with deep linking.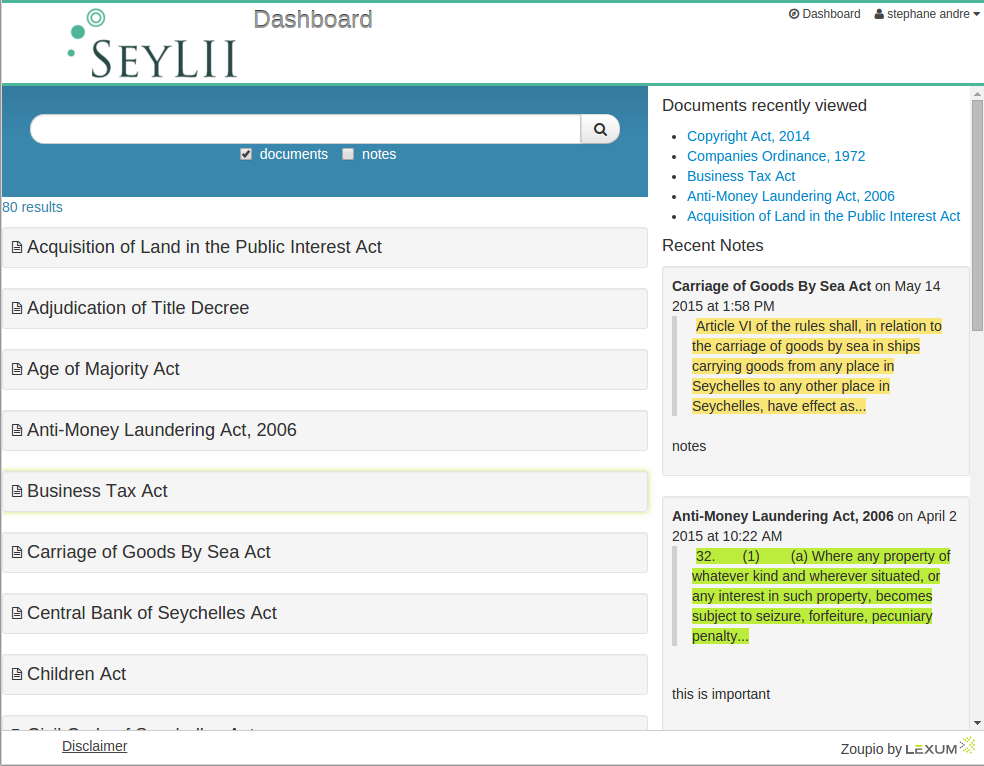 Improved Database Search
When searching in the entire knowledge base, ranking of search results is now based on the relevance of each individual document as a whole, even though the link provided point to the most meaningful segment inside that document. This innovation allows users to easily navigate between database search and in-document search.