Keep track of your online legal research efficiently and for free
Lexbox allows you to create and manage your online research workspace. It enables you to assemble in one central location relevant legal information from various online sources, and to create personalized alerts. It is a trusted tool for legal professionals who conduct research online.
Your online legal research workspace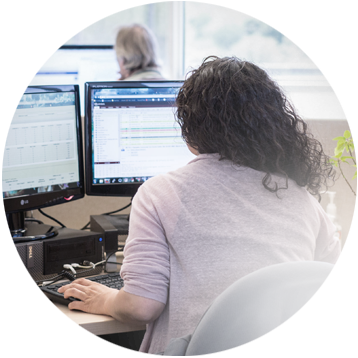 Organize your research record
With Lexbox, you can save your legal research finds in client/matter folders, subject/matter folders or any folder structure that matches your practice needs. You can store queries, cases, legislation and other documents. All saved items come with metadata, such as citation, issuing court and key-words, and you can also add your own notes. When you revisit your research record later, you will be able work again with it quickly and efficiently.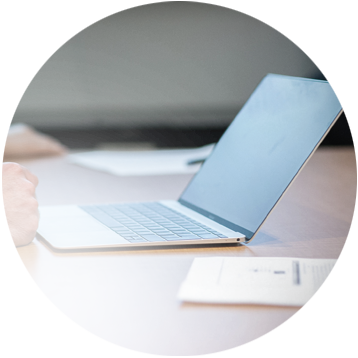 Get alerts for new pertinent content
Want to stay up to date in your research? That's what Lexbox's alerts are meant for. You can set up alerts that will notify you when a new document matching search criteria is posted, when a new decision citing one that you saved in Lexbox becomes available or when a specific statute gets cited by a new case. You can choose to receive alerts at your preferred frequency, by email or directly in your Lexbox workspace.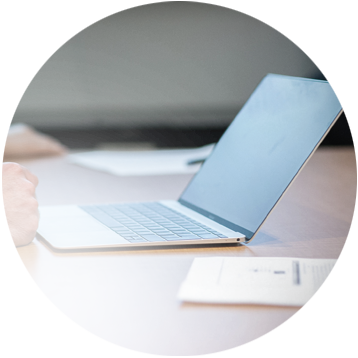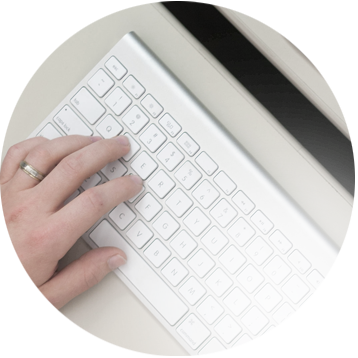 Get a powerful overlay on your favourite legal research websites
Lexbox adds a powerful set of features to your favourite legal research websites: CanLII, the SCC decisions website, eLaws, BCLaws and a growing list of supported websites. Since Lexbox works as a Chrome extension, you don't need to leave the site you are working with to access Lexbox. You can save, create folders, set up alerts, organize stuff and move items around from where you are, without interrupting your research process.
View your research history
Lexbox will automatically keep a record of your research history, neatly organized by date and research session. You will be able to retrieve your past searches and documents consulted in case you overlooked saving something important that you came across.
Export your research folders
The contents of your folders – cases, legislation and web pages – can be easily exported into a list of authorities, organized by content type and with hyperlinks to the original documents.
Bookmark anything on the web
In addition to working seamlessly on all supported sites, Lexbox allows you to bookmark any web page, from online newspaper websites to Twitter.
Share with colleagues
Your saved items can be shared in one click with colleagues along with a personalized note or comment.
Intuitive
Sorry, we don't have any user documentation for Lexbox. You'll get it from the very beginning. As all our solutions, simplicity is at the core of the product design.
Get started in 10 seconds
The best part? You can get started with Lexbox in less than 10 seconds: download the extension, create an account (only an email address and a password are required) and try it out on, say, CanLII.
Lexbox was designed to make your legal research faster and easier. To help you use Lexbox to the best of its ability, we are sharing Lexbox tips with you from time to time. Here's a tip on what you can do with your Lexbox folders: You can create and rename folders from your account or any supported website. Whether you organize your folders by file...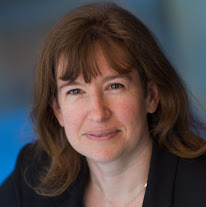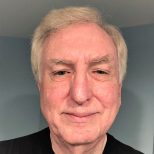 Robert R. Braun
|
Managing Consultant
,
Braun Consulting Group.
‐
Robert R. Braun
,
Managing Consultant
,
Braun Consulting Group.
Are you planning on supporting any other platform in addition to Google Chrome?
No. Considering that Google Chrome is now used by over 50% of people doing legal research on the websites operated by Lexum, we have decided to focus on this platform for the extension.
This being said, some of the supported websites now directly integrate Lexbox features, making it possible to interact with Lexbox without even having to install the extension.  Users of CanLII, the Supreme Court of Canada, and other websites can thus use Lexbox from Safari, Microsoft Edge, or any other browser.
Can I use Lexbox on my mobile device?
Your Lexbox workspace is fully mobile friendly. You can use any mobile browser to access your folders and content at app.mylexbox.com. We suggest that you save this page to your mobile homescreen for convenience.
Lexbox features directly integrated to supported websites such as on CanLII and the Supreme Court of Canada website will work on your mobile device as well. However it is not possible to use the Lexbox extension on supported websites when using your mobile device. Unfortunately mobile browsers do not support extensions, add-ons or plugins.
Lexbox says it is much more than a CanLII add-on. Can you explain that?
Lexbox is not a single website's feature – it has been designed to work on many websites. Naturally, we started with CanLII because it is the largest legal research website in Canada. Also, and this is important, CanLII is accessible through APIs which make the work easier and the results reliable. Lexbox is currently supporting 8 different websites including the Judgments of the Supreme Court of Canada website, the Federal legislation website, e-Laws and BC Laws. Our current focus is on expanding this list based on the most popular user requests. Ultimately, our objective is to cover all of the websites used by legal researchers.
Also, regardless of supported sites, you can store any web page in your Lexbox folders. For example, if you need to keep track of a newspaper article alongside the rest of your search results, you can do so by simply clicking on the Lexbox icon added to your navigation bar.
Is it possible to import my existing CanLII RSS feeds into Lexbox?
You say free law websites are Lexbox's focus at this time but commercial ones are not to be ruled out. What's your plan?
If we want 360 degree coverage of legal research, we'll need to support commercial services as well. Currently, Lexbox allows users to generate lists of authorities based on the contents of its folders. This cool feature will be even more useful if such lists contained the full scope of research finds in a file, which obviously would include some subscription material. It's a win-win.
Can Lexbox folders be shared among researchers?
At the time being, items stored in your Lexbox account can be shared by email, but we are definitely considering enabling shared access to selected folders amongst users. For instance, this would allow a practice group to collectively work on a research project. It is likely that this feature will be part of an upcoming premium account package made available for a fee.
If lawyers invest their time in your product, is there a chance it could get prohibitively expensive in the future?
No. The functionalities currently included in Lexbox will remain free. Eventually, premium accounts will be introduced, offering additional features and capabilities for a fee. Our plan is to prove that a free product can stand on its own before developing a revenue model. And considering the growth of Lexbox's user base since its launch (we reached 10,000 users in October 2017), it definitely looks like it can.
Among the additional features that we have in mind for the upcoming premium accounts are the capacity to search within your Lexbox folders (including in the content of documents stored on publisher websites) and the capacity to share selected folders with other Lexbox users. Aside from these ideas, the list of premium features has not been decided yet and will be determined by collecting user feedback.
What's next for Lexbox?
Our philosophy as a company is to build simple, efficient and reliable tools. This has also been the priority when designing Lexbox and we intend to keep it that way. Prior to the launch, we had planned to offer product documentation. It turns out that users onboard and work with Lexbox smoothly and help files are not necessarily in high demand. Obviously, the feature set will grow – sharing folders, searching folders' content, timing research sessions for billing purposes, adding more sites, etc. The focus on simplicity and discoverability will remain a high priority. Lexbox will be an easy-to-use productivity tool that makes great legal research resources such as CanLII, even better.