Reinvent the way your documentation is delivered to your users
Drag and drop your documents and manuals in any popular format, and let Qweri do the rest. Regardless of your documentation's size and complexity, Qweri will make it fast to load and easy to browse, search and annotate across desktop and mobile devices.
Qweri enhances access to your reference material with a powerful user interface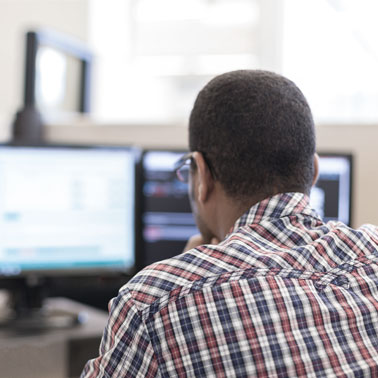 Improve your publishing while keeping your drafting processes unchanged
Keep drafting with your preferred authoring tool! Qweri adapts automatically to a wide variety of input file formats (MS-Word, HTML, XML, DITA, and even PDF!) without requiring any additional tagging.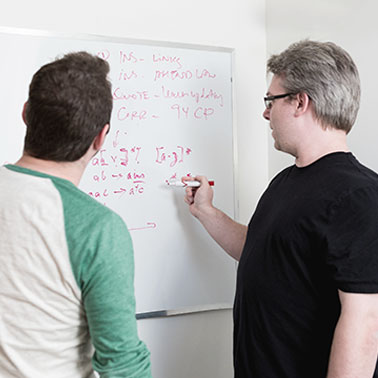 Enable personalization and collaboration
Farewell, lifeless, heavy manuals! See them come alive as your users load your documents on their screens in a split second, and enhance and personalize them by adding bookmarks, notes and comments. Client-generated content can be kept private or shared among teams.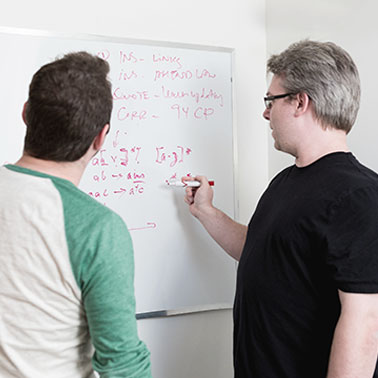 Quickly find the answer you are looking for
Qweri includes a powerful, proven search engine providing snippets, stemming and highlighting. It allows your users to easily locate the answers they need inside large documents or across your entire knowledge base.

Discover more of Qweri's features
Support any device
Publish effortlessly across devices, browsers and OS! In fact, you don't have to think about it. Qweri's responsive user interface does it for you.
Strengthen your brand
Qweri is a white label solution – it adopts the look and feel of your website. While working with Qweri, your users stay on your website at all times.
Manage access rights
We comply with the industry's security best practices. You have full control over the users and groups who can access your documents, or share notes among one another.
Because an image is worth a thousand words
Qweri integrates your video content directly into the body of your documents. With Qweri, these two communication channels converge seamlessly.
We are fast
Nothing to install – you can roll out your content immediately and your clients get a sub-second response time when browsing and searching.
Works with your Online Store
Qweri supports the most popular single sign-on authentication protocols, among which OAuth, OpenID Connect, and SAML. Users can access documents in Qweri using the login credentials they are already familiar with on your website.
Make it easy for everyone
Qweri is self-explanatory and easy to use. Users will be up and running immediately in any language. Your documents are made available to you and your clients from anywhere at all times in HTML5, PDF and ePub.
A turnkey solution covering all your needs
Qweri evolves continuously and your users constantly benefit from new features. Training and support are provided by our friendly team, which can even take care of loading and formatting your existing content.
Qweri in action
Lexum's latest version of Qweri includes many new features impacting the freely accessible annotated legislation websites operated by Lexum. Overall these new features are designed to facilitate the navigation and the printing of annotations. In addition to what we  already announced for Qweri 3.3 , here's what's specific to our annotated legislation...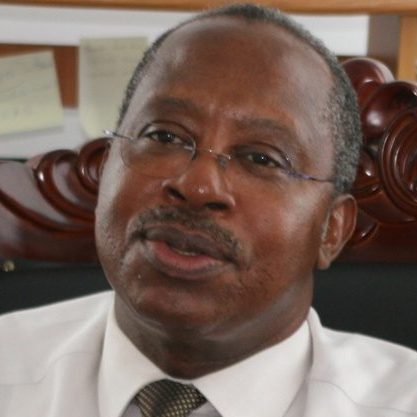 Fredrick Egonda-Ntende
|
Chief Justice
,
Supreme Court of Seychelles
‐
Fredrick Egonda-Ntende
,
Chief Justice
,
Supreme Court of Seychelles
Qweri converts your PDF files into a dynamic HTML5 web environment. No need to edit or tag your PDF documents, they are automatically made easy to browse, search and annotate. See this example.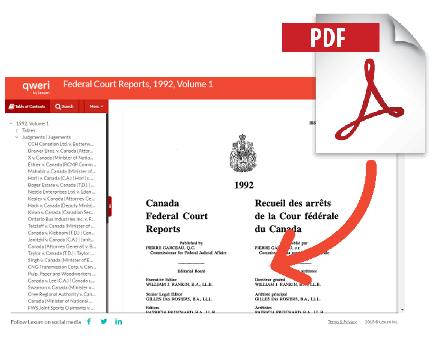 This guide documents the best practices for formatting MS-Word documents with the goal of ensuring optimal publishing in Qweri. View this document with  Qweri . ...
Documentation detailing how Qweri administrators can configure and update their databases using Qweri web-based administrative interface. View this document with  Qweri . ...
Documentation detailing how Qweri end users can navigate and leverage Qweri web-based interface. View this document with  Qweri . ...