Lexum has further improved the Annotated Civil Code of Quebec by integrating Qweri's notes feature. For several years, the Annotated Civil Code of Quebec made available online by Lexum stands out by facilitating access by article, advanced search and by providing links to Quebec case law citing each article.
Now each user is also able to customize his version of the CCQ by adding his own notes and highlighting.
To create your custom CCQ, start by creating a Qweri account: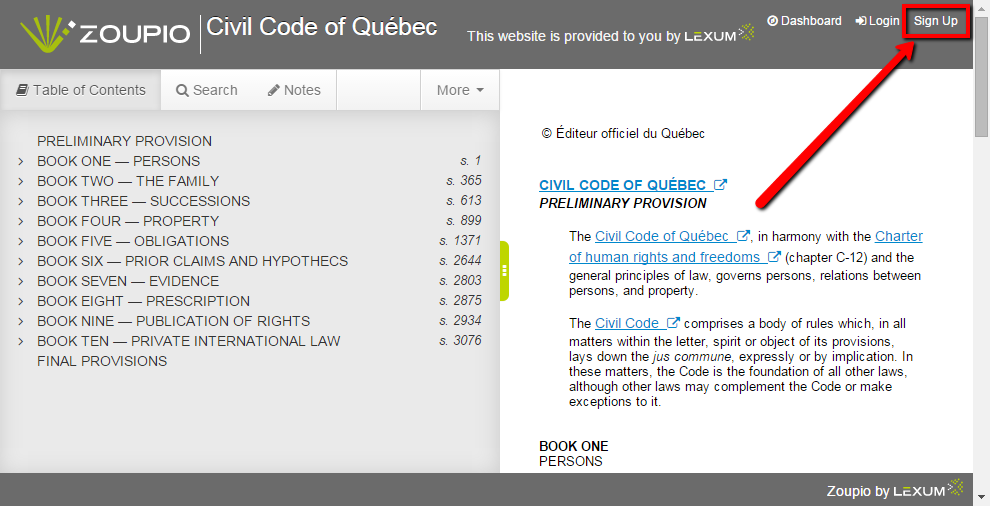 Thereafter, simply select text inside the CCQ and add your note.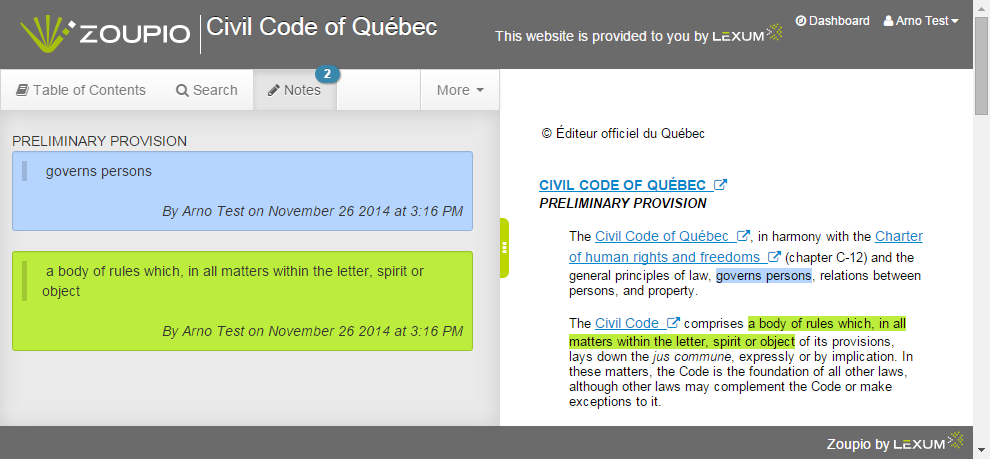 In trial mode, this feature allows you to insert up to 25 notes.
To add more notes, please contact us.