Washington State Public Employment Relations Commission (PERC) has adopted Lexbox on its Decisions website. This means that visitors to the Washington PERC website will now see the Lexbox buttons integrated to the agency website, enabling them to interact with its decisions in a personalized way.
Lexbox makes it possible for users to personalize their legal research experience by providing the tools required to keep track and organize relevant search queries and legal materials in their own private accounts. The integration with Washington PERC website allows users to save Washington PERC decisions to their own cloud-based research folders, and to set up alerts telling them when new relevant decisions matching specific criteria are released by the agency.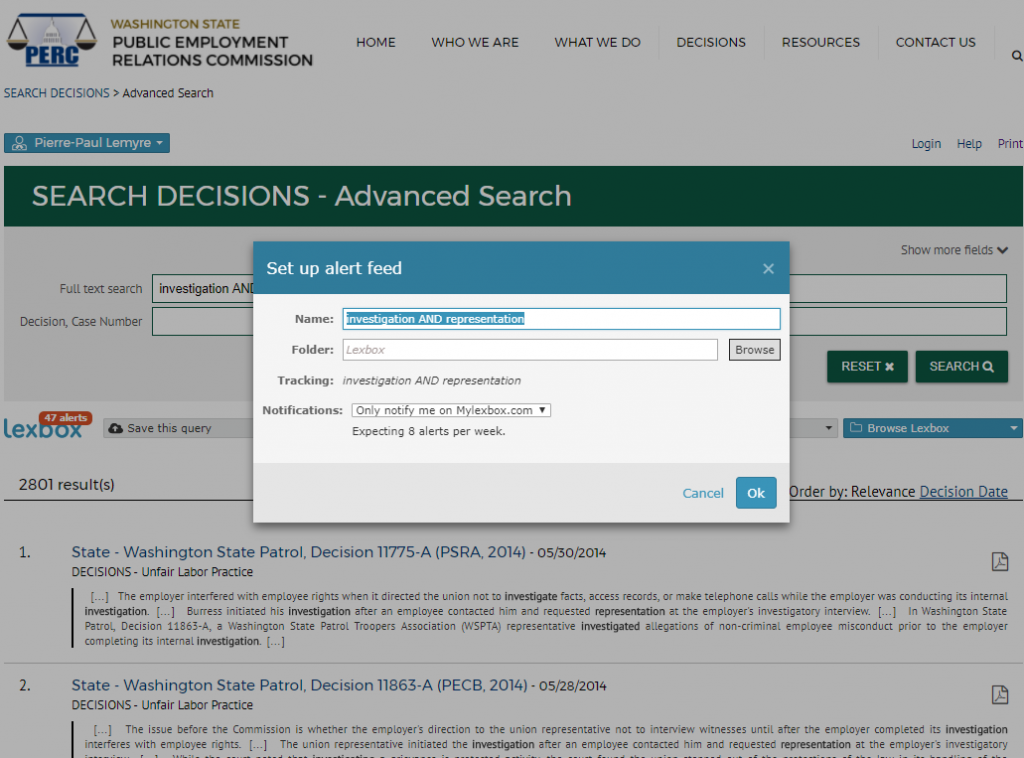 Lexbox is available as an add-on to all clients of Decisia. The Washington PERC uses Decisia to publish the decisions of the Commission, as well as Interest Arbitrations and decisions of the Marine Employees Commission. The Washington PERC is the Washington State agency with jurisdiction over public sector labor relations and collective bargaining in Washington.