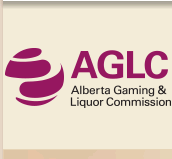 Depuis le 1er octobre, l'Alberta Gaming and Liquor Commission utilise Decisia, le service de Lexum hébergé dans le nuage, pour rendre ses décisions plus faciles à chercher et accéder en ligne. Le site Web des décisions de l'AGLC peut être consulté à l'adresse internet suivante:
http://decisions.aglc.ca/aglc/en/nav.do
AGLC est l'agence du gouvernement albertain chargé d'administrer le Gaming and Liquor Act, son règlement et les politiques connexes. AGLC est chargé de réglementer les activités de jeux de bienfaisance de l'Alberta et de gérer les activités de jeu provinciales. L'agence contrôle également la fabrication, l'importation, la vente, l'achat, la possession, le stockage, le transport, l'utilisation et la consommation d'alcool en Alberta.