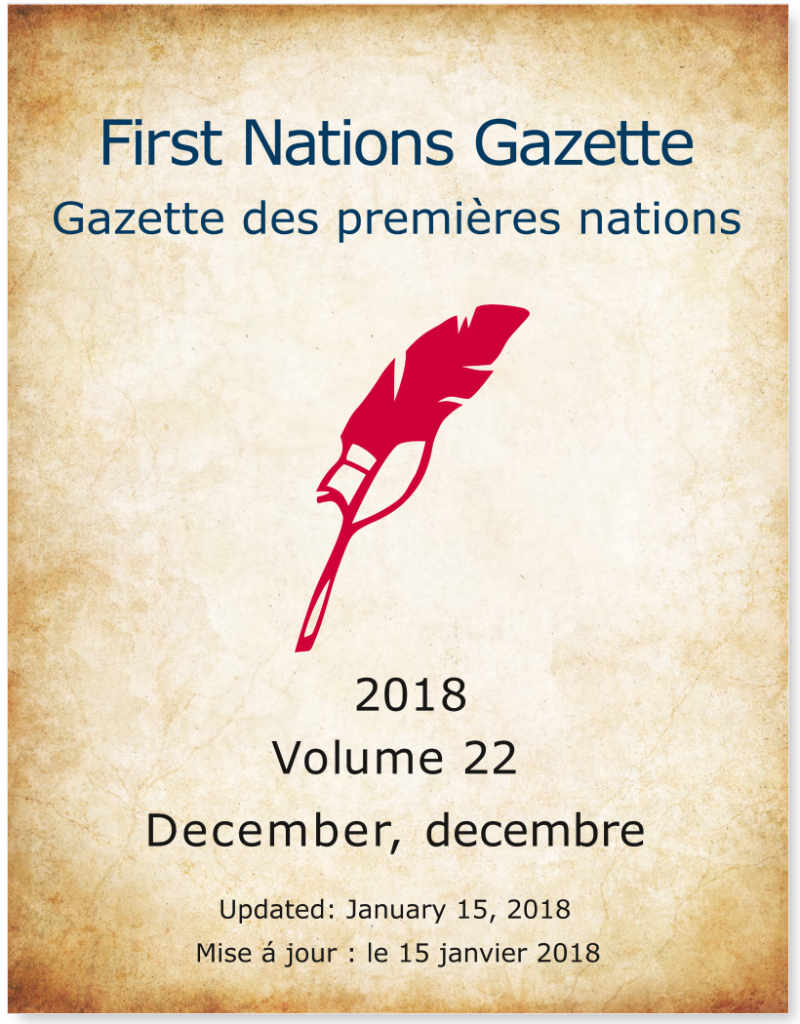 La Gazette des Premières nations (GPN) a récemment publié un site Web modernisé exploitant les solutions de Lexum afin de fournir un accès en ligne à ses divers composants. La base de données de la GPN est composée des données suivantes:
Partie I : Avis publics des Premières Nations et avis relatifs aux questions autochtones émis par d'autres gouvernements et organisations rendus disponibles via Decisia.
Partie II : Lois des Premières Nations promulguées rendues disponibles via Decisia et les Gazettes numériques annuelles rendues disponibles via Qweri.
Partie III : Politiques, procédures et normes rendues disponibles via Decisia.
Au total, il s'agit de plus de 9 000 documents législatifs et avis qui ont été migrés par Lexum à partir de plusieurs formats source, y compris des fichiers PDF sans OCR et avec OCR, HTML et MS-Word.
"Depuis son lancement historique lors de la Journée des Autochtones il y a 23 ans, la Gazette a donné accès aux droit des Premières Nations aux gouvernements des Premières Nations, à leurs membres, aux contribuables et au grand public. Lexum apporte son expertise et son expérience afin de renforcer l'accès à la Gazette des Premières Nations et de lui permettre de maintenir son rôle de référence pour le droit des Premières Nations au Canada" dit le Commissaire en chef de la Chief Commissioner of the Commission de la fiscalité des Premières Nations, C.T. (Manny) Jules.
La GPN a pour mission d'offrir une source complète sur la législation des Premières nations au Canada, y compris les lois, les règlements administratifs et les autres textes législatifs, et de fournir un service de publication d'avis publics sur les questions touchant les Premières Nations. La GPN a été officiellement lancée le 21 juin 1997 (Journée des Autochtones), en réponse au besoin croissant de donner un avis public de la législation des Premières Nations à mesure que les Premières Nations exercent et étendent de plus en plus leurs compétences législatives. Les gouvernements provincial et fédéral publient leurs lois, règlements et autres avis dans leur Gazette. Le FNG offre un service similaire aux Premières Nations.