Depuis 2007, le programme de publications juridiques du barreau de l'État de l'Oregon maintient une bibliothèque en ligne composée d'environ 50 ouvrages juridiques et d'autres ressources connexes appelée BarBooks. La collection comprend un large éventail de titres tels que:
Oregon Constitutional Law
Oregon Rules of Professional Conduct Annotated
Oregon Uniform Jury Instructions
Oregon Civil Pleading and Litigation
Rights of Foreign Nationals
Depuis le 8 juin dernier, BarBooks est entièrement propulsé par Qweri.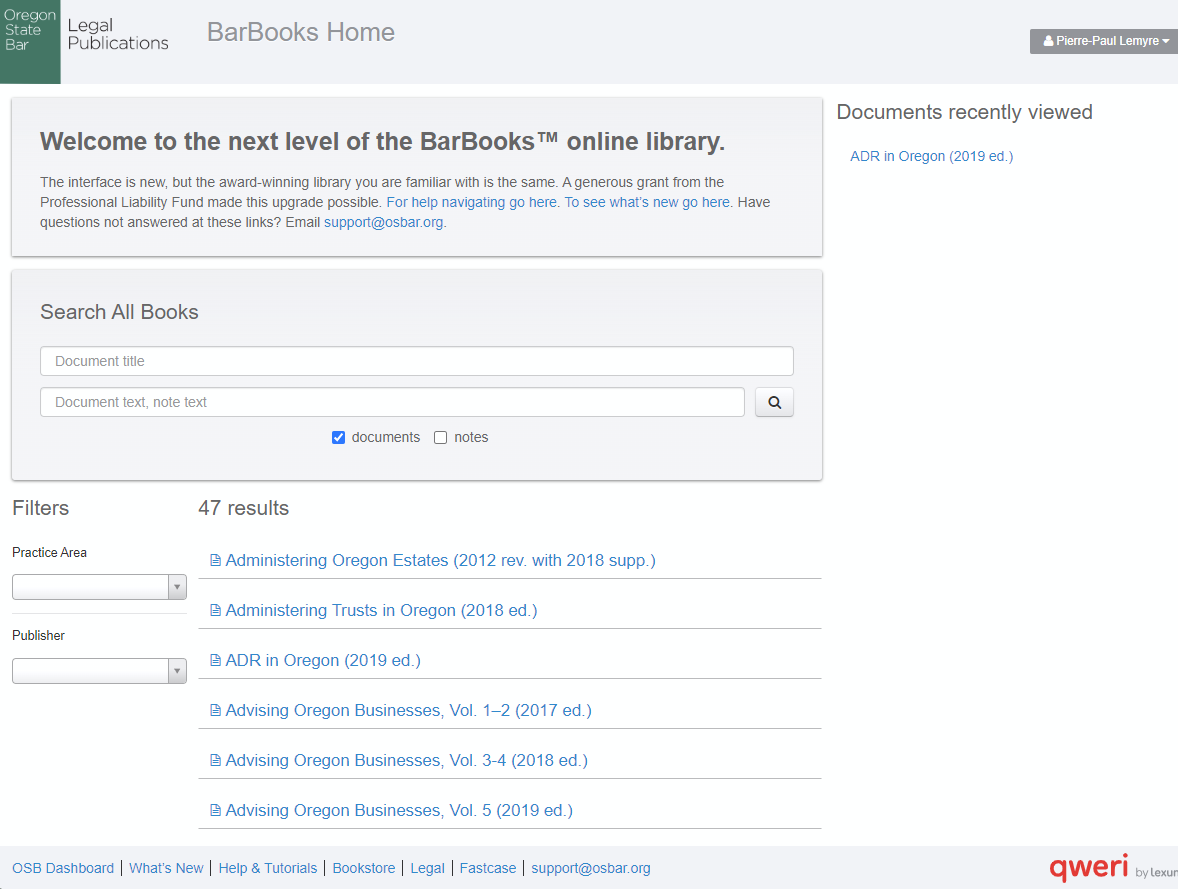 BarBooks est accesible gratuitement à tous les membres actifs du Barreau de l'État de l'Oregon grâce au OSB Board of Governors et à la contribution généreuse et continue du Fonds de responsabilité professionnelle. Les non-membres et les institutions peuvent également y accéder moyennant un frais modique.
Lexum est fier de soutenir la publication en ligne de cette importante collection de matériel de formation juridique continue au profit des juristes de l'Oregon.