Lexum is pleased to announce its latest version of Lexbox: Lexbox 3.1. Here's what's new:
Improved Visibility of Action Buttons
Adding a new folder or bookmark in the My Lexbox tab is now even easier thanks to these actions buttons being more visibly displayed at the top of the page.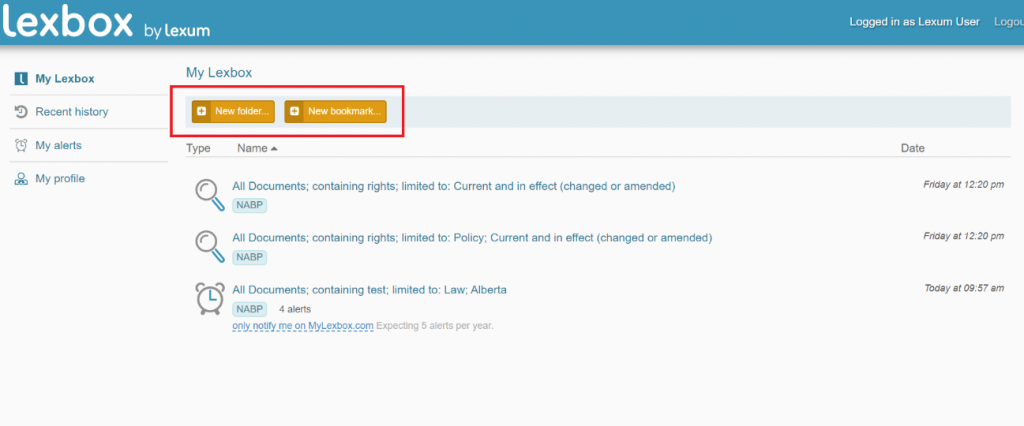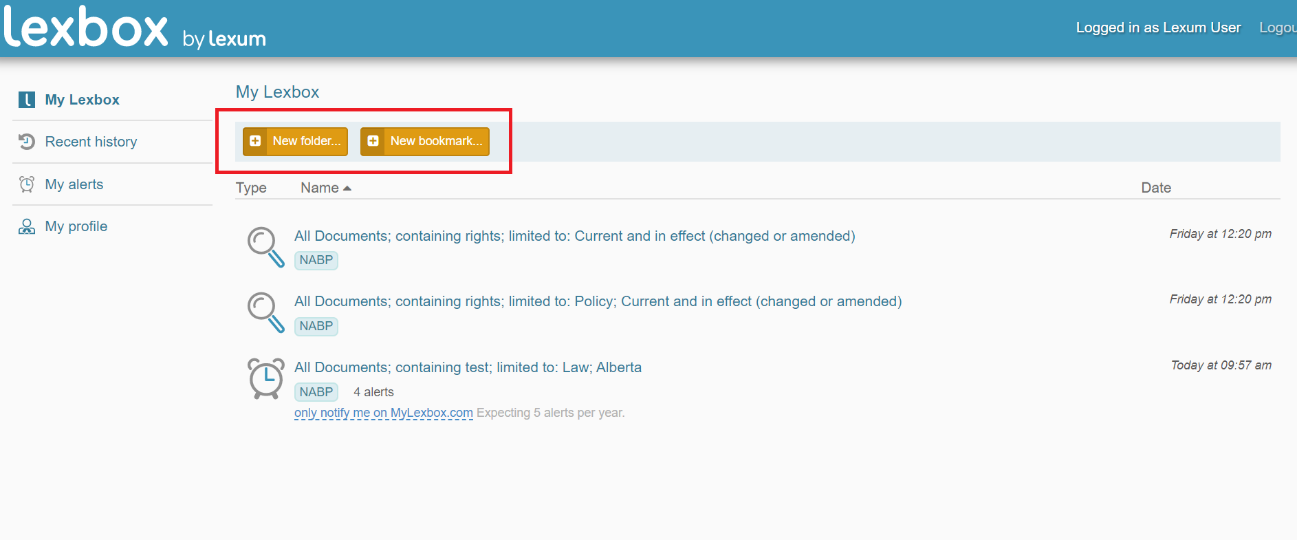 The same is true:
for marking as read or deleting alerts in the My alerts tab: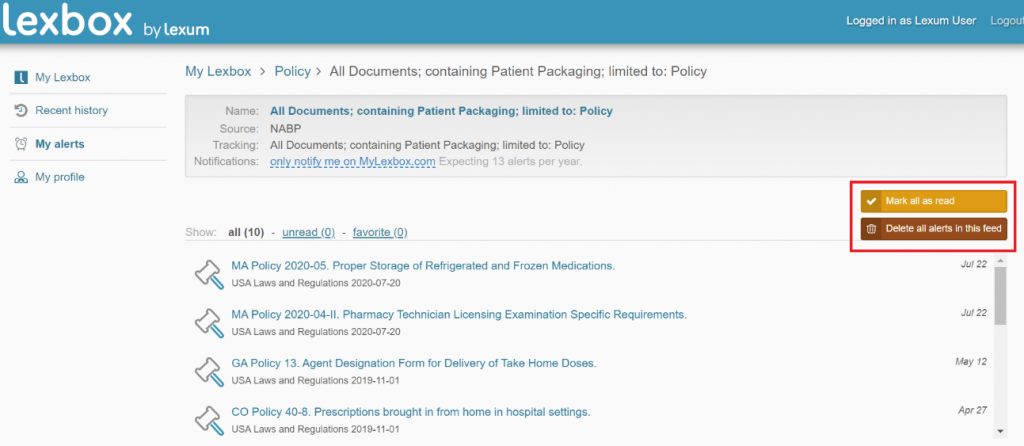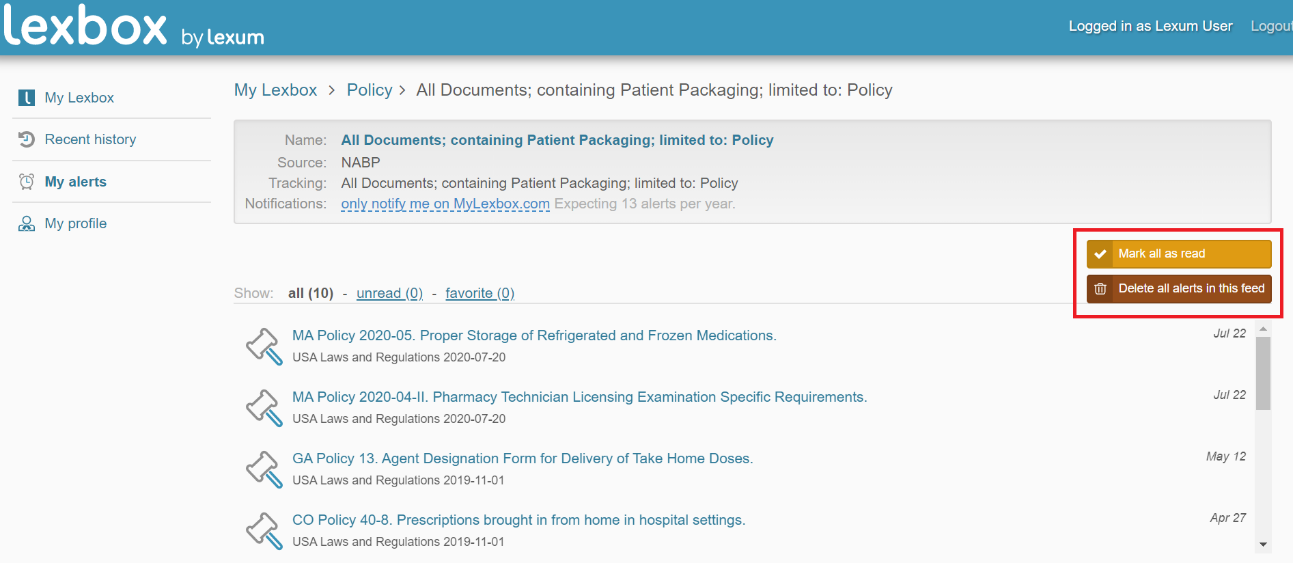 as well as for generating a source list from within a folder: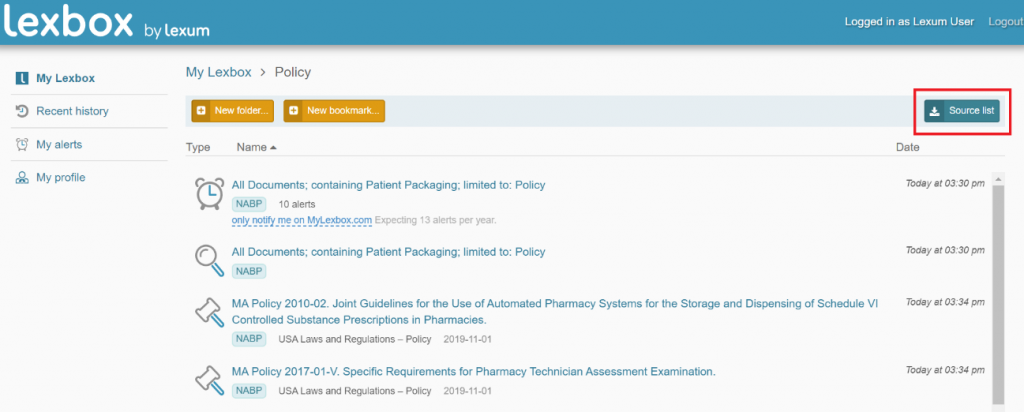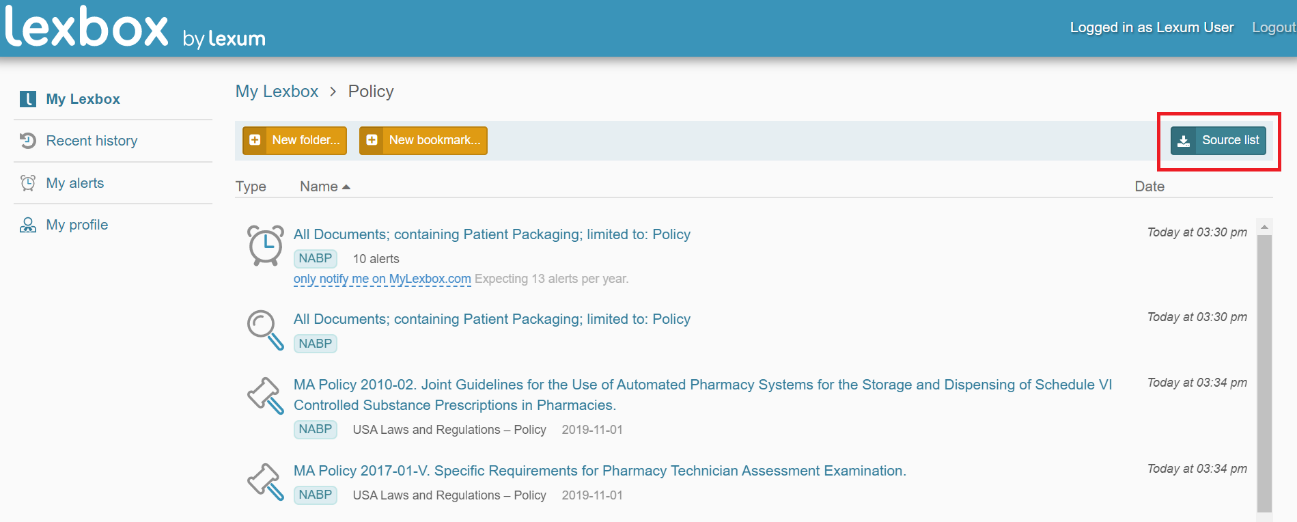 Support of Alerts for Intranet Content
Lexbox alerts were initially designed for publicly accessible material. With Lexbox 3.1, it is now possible to be notified when new intranet content that meets a query alert's search criteria is published.
A "Set up alert feed" button will now be visible in the Advanced Search for Decisia sites that make content available to users solely via secured intranet access.
For Decisia sites that combine public and intranet content, users with access to intranet content will automatically start receiving notifications for this content if they have matching alerts in place. Users without access to intranet content will not receive any such notifications.
Additional Information
If you have any questions or require assistance, please communicate with Lexum's support services at support@lexum.com, 514.316.2100 or 1.855.316.2100.